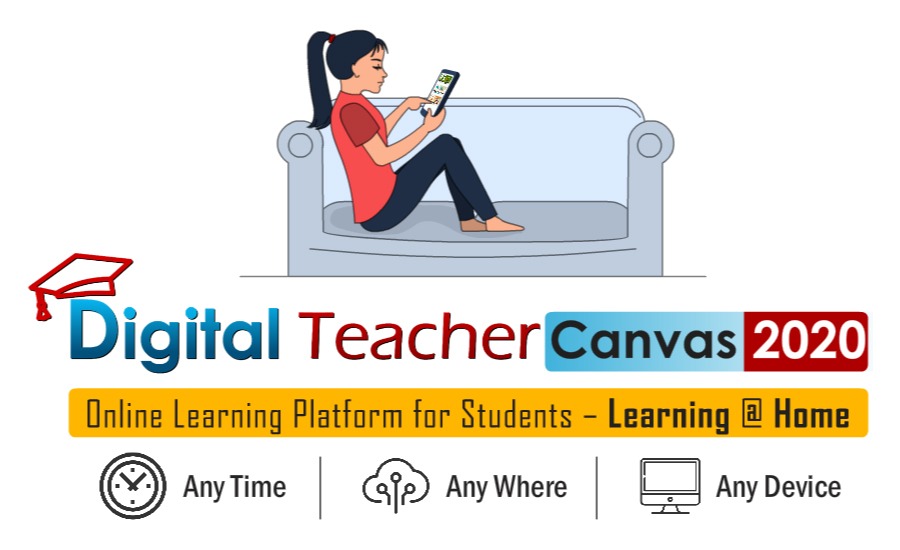 DIGITAL TEACHER CANVAS EMPOWERS STUDENT AND ALLOW THEM TO SEE DIGITAL CONTENT AT THEIR FLEXIBILITY TO LEARN @HOME, ANYTIME, ANYWHERE, ANY DEVICE.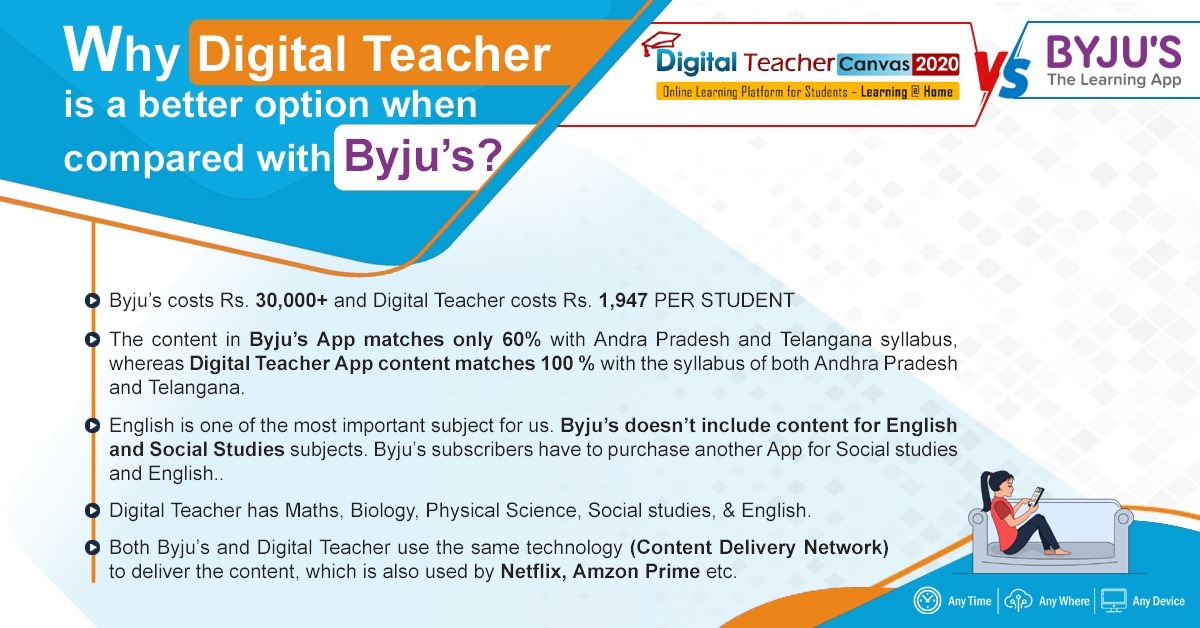 WHAT IS CANVAS ?
Live classroom learning has now been very challenging across the globe, not just in India.
Student's understanding level comprehending level will be far lower than actual physical class.
Student should have a flexibility to learn @HOME, Anytime, Anywhere, on Any Device.
To address these challenges, Digital Teacher has introduced Digital Teacher CANVAS, a student centric Learning Platform.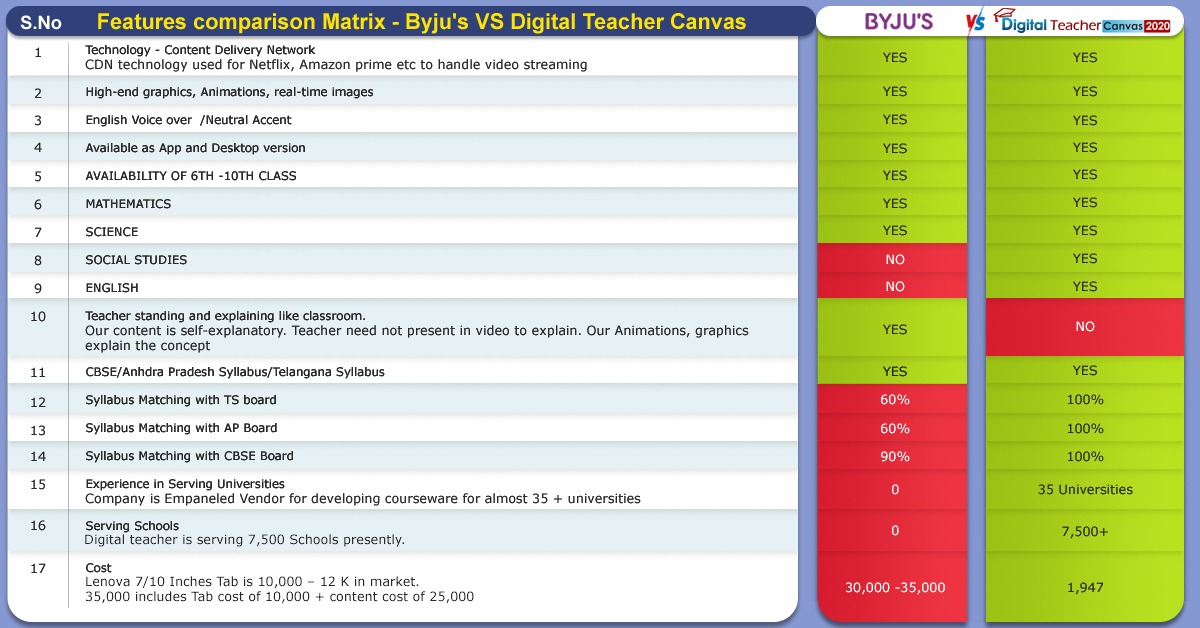 Learn @Home, Any Time, Any Where, On Any Device
Animations (2D/3D)/Videos /Voice
100% matches with the syllabus
Real life application examples
Play/Pause/Replay/Mute/Slide bar
Neutral accent english voice over
Unit Over view/Mind maps/Drawings
Content Features:
USER INTERFACE
Easy to navigate Graphical User Interface with navigation instructions
CONTENT PRESENTATION
Rich Graphics and Animations (2D/3D), Videos are used for easy understanding of concepts
SYLLABUS
100% matches with the latest syllabus.
AFFORDABLE FEE STRUCTURE
Get access to 24*7 Live Discussion group with batchmates & faculties.
QUIZ
Practice chapter-wise Quizzes are provided
VOICE & VIDEOS
Neutral /India Accent Voice Over /Narration
NAVIGATION
Play/Pause, Next/Previous, Mute, Search, Index, Bookmark, Menu, Seek bar, Interactive White Board
LEARN ANYTIME ANYWHERE
Learn at your own pace through our easy to navigate Android
TRUSTED CONTENT
Learn from the comprehensive & interactive course content.