What you'll learn:
Why is automation testing gaining prominence worldwide?
How is the automation testing market driving growth of the healthcare industry?
What strategies are solution and service providers adopting to gain a competitive edge?

Done designing and developing a software project or a product? All an expert now needs is quality checking and quality analysis, enabling IT professionals to deploy advanced automation-testing solutions and services in different industries. Automation testing has become the preferred option versus manual testing thanks to its many benefits:
Improvement of tester's motivation and efficiency: Generally speaking, manual testing is a mundane and error-prone process and can be exasperating at times. Test automation avoids those issues by enabling test execution without any human interference.
Speed and accuracy optimization: Test automation brings efficiency to the testing process—it shortens the time spent versus manual testing.
Boosts reusability and upgrade capability: The testing solution and software is reusable and can be upgraded and kept up-to-date. Thus, even if the automation looks costly initially, the software is a long-lasting, reusable product.
User environment simulation: Generally, automation testing is applied to simulate a typical user environment, making use of categorically employed keystrokes and mouse clicks.

With such attributes, players in the global automation-testing market are quickly moving to introduce new services and solutions to the industry. To illustrate, Tricentis, which offers a testing platform for modern cloud and enterprise applications, announced in March 2021 its next-gen release of TestProject. According to the company, the new version of the testing platform supports both hybrid cloud and offline options, allowing testing teams to safely and securely automate Android, iOS, and web applications.
Globally, the automation testing industry is set to reach $35 billion by the end of 2026. Surprisingly, even the crisis surrounding the coronavirus pandemic, which halted productions at various sites and paralyzed the global economy, didn't restrict the growth curve of automation testing industry. The main reason concerns the rigorous IT operations in healthcare settings.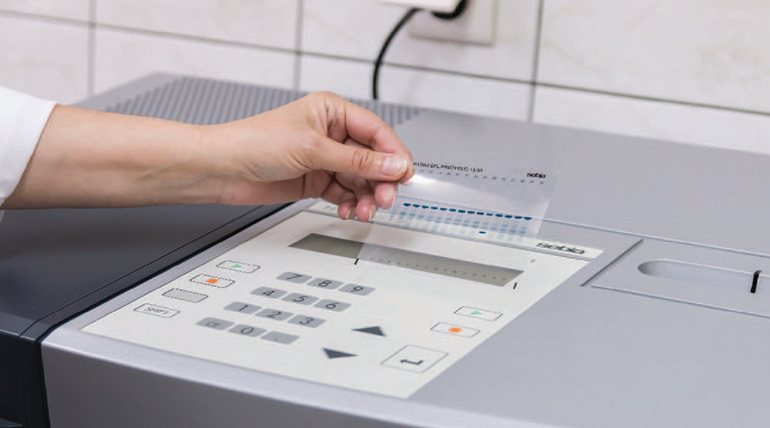 Automation Testing: A Fad or Necessity?

The popularity of test automation in healthcare software testing has gained momentum—not as a trend, but due to the ongoing coronavirus pandemic scare. Automation testing allows QA healthcare teams to cover more ground than manual testing. It also focuses on the tedious test cases for healthcare applications, freeing testers to perform exploratory and regression testing.
In the wake of COVID-19, more healthcare conglomerates are turning to automation testing and upgrading their existing solutions. Recently, Todos Medical Ltd. celebrated the successful installation of automated laboratory equipment and completion of training for a lab client for COVID-19 screening, diagnosis, and immune support services in the borough of Brooklyn in New York. Through this initiative, the lab planned to expand its processing capacity to 6,000 PCR tests daily from 500 PCR tests, with the potential of further quickly expanding to up to 12,000 PCRs a day. Furthermore, the new facility will be implementing emergency-use-authorization approved PCR testing for COVID-19 tests, along with influenza A & B PCR testing.
In short, the healthcare industry can't function without proper healthcare applications, which is why it becomes important to be efficient, secure, and capable of handling large quantities of data. And the solutions must comply with the HIPAA and other regulations. These qualities can only be authenticated by exhaustively testing the software application, and that's through test automation.
Another vital consideration is the vulnerability of the healthcare industry to data breaches. For example, in early December 2020, the DCA Alliance reported that about 10% of the patients had their bank account number breached. In fact, the confidential information of a number of patients was compromised in the malicious activity, which was detected within the DCA's networks in October.
With such serious security challenges, there's been a dramatic rise in the demand for security testing. This underscores the need for cloud-based automation testing not only in healthcare organizations, but across many industries.
Can Cloud-Based Automation Testing Tackle Industry Challenges?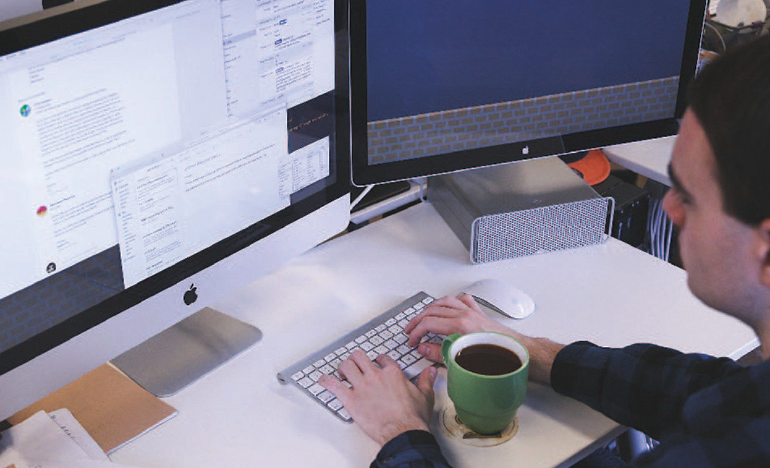 Many enterprises are emphasizing deployment of cloud-based testing solutions due to the mounting cyber threats. Cloud-computing platforms generally eliminate the need to have various platforms for testing solutions, unlike mobile testing. Global Market Insights expects that cloud-based automation testing solutions will have a CAGR of 20% through 2026, mainly due to their high scalability, parallel execution capabilities, reduced infrastructure costs, and cross-browser testing.
As more cloud testing methods are adopted, service providers and enterprises are offering more diverse solutions while being engaged in M&As, product diversification, collaborations, etc.
For instance, QMetry, a software quality engineering products firm, recently announced a strategic partnership with Lambda Test. According to the companies, the alliance is speculated will allow digital enterprises to leverage cloud-based accessible test environments for automated testing and thus reduce time-to-market.
This Article Source is From : https://www.electronicdesign.com/technologies/test-measurement/article/21164779/global-market-insights-reinforce-the-healthcare-industry-with-automation-testing